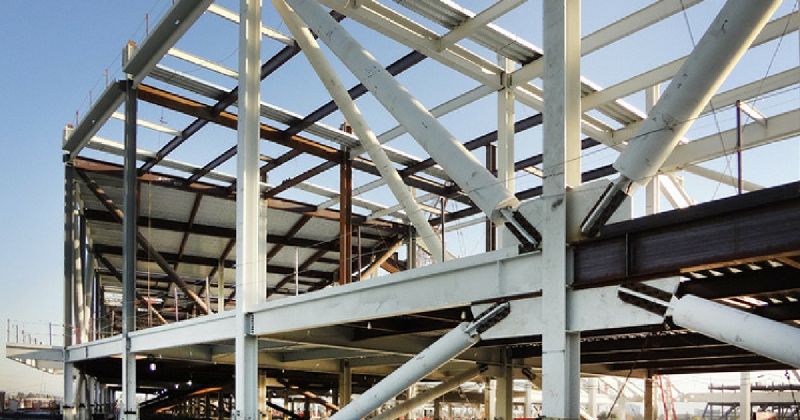 In many different industries, such as building, engineering, and infrastructure development, bracing systems by a Bracing Systems Supplier are essential. This is essential for ensuring structural stability and safety.


These systems are made to withstand lateral forces, stop structural failures, and preserve the integrity of buildings. There are several crucial aspects to take into account when buying bracing systems. This is to make sure you get the one that is most suited to your requirements.
Adherence To Building Regulations And Standards
You should verify conformity with regional building rules and industry standards. It is one of the most important factors to take into account when buying bracing systems. The minimal requirements for structural stability, safety, and performance are outlined in these codes and standards.


You may be assured of the system's capacity to bear expected loads and provide the appropriate amount of support. This is by choosing bracing systems that meet or exceed these standards. To guarantee compliance, it is essential to confirm that the bracing systems have the necessary certifications and approvals.
Design of Structures and Load Capacity
The bracing systems' load capability and structural design must be carefully considered. Take into account the precise loads and stresses that your application's bracing system will experience. This covers elements like wind loads, seismic activity, and the structure's weight. Select bracing solutions that can manage the predicted loads and offer sufficient structural support.

Ensure the system by Bracing Systems Supplier in India is capable of resisting the pressures it will be subjected to. This is possible by paying attention to elements including material strength, connecting techniques, and general stability.
System Flexibility and Versatility
Bracing systems must be adaptable and flexible enough to support various building projects and structural layouts. Examine if the system can be quickly updated to satisfy a project's requirements. This involves assessing the system's component adjustability, such as telescoping braces or movable connectors.


Having a flexible bracing system would eliminate the need for considerable customisation or the acquisition of several systems. It will enable quick installation as well as adaptation to various project phases or shifting site circumstances.


Superiority and Robustness
For reliable performance over time, the bracing system's strength and quality are crucial. Be on the lookout for systems that are constructed from strong, long-lasting materials like steel or aluminium. Take into account the company's track record for creating durable bracing systems.


Quality parts like connections, fasteners, and tensioning tools help the system be more durable and stable overall. Purchasing a long-lasting bracing system will increase its lifetime and lessen the possibility of early failure. It also stops the requirement for repeated replacements.
Installation And Maintenance Simplicity
Another important thing to take into account is the simplicity of installation and maintenance. Select a bracing system that will be simple to install so that assembly will go quickly and accurately. Search for systems that offer detailed installation instructions, training, or technical assistance. Moreover, take the system's maintenance requirements into account.

Select bracing systems that are easy to maintain, providing accessibility for adjustments, inspections, and any required repairs. This will guarantee that the system can be maintained efficiently throughout its lifecycle, cutting downtime and improving performance.


Support for Suppliers and Post-Sale Services
Choose a dependable manufacturer or provider that provides top-notch after-sales assistance. Technical support, product selection guidance, and prompt delivery of the bracing system's parts are all included.

A trustworthy provider needs to be prepared to respond to inquiries. They should offer advice on installation and upkeep, and present remedies in the event of problems or difficulties. You have the peace of mind of knowing you have support available throughout the system's lifetime. It is ensured by good customer support.


Conclusion
It is important to take into account aspects like adherence to building codes, structural design, load capacity, and system adaptability. You should also consider quality and longevity, simplicity of installation and maintenance, and supplier assistance when choosing bracing systems.


You may choose the proper bracing system for your construction or infrastructure project. This ensures safety, stability, and long-term performance, by keeping these crucial considerations in mind.